By Bernard Joseph
The 2023 Nigerian Presidential Election is shaping up to be a scintillating brawl, with a horde of aspirants and political entities vying for the crown. Early signs suggest that this election could go down in history as one of the most tempestuous and closely scrutinized in the country, due to the grand prize, the daunting political and economic hurdles, and the heightened involvement of the citizens and civic organizations.
The People's Democratic Party (PDP), which once held sway in Nigeria for a decade and a half before ceding power in 2015, feels it is time to reclaim the reins after only eight years in the opposition. Meanwhile, the ruling APC, created specifically to overthrow the PDP, is averse to surrendering power too soon.
EDITOR'S PICKS  
To retain its grip on power, the APC has been striving to bring its factions together and forge partnerships with other political parties and civic organizations. The party has been actively canvassing and taking part in various local and regional contests across Nigeria, to gauge its might and pinpoint areas for growth prior to the 2023 Presidential election.
The APC is resolute in maintaining its hold on power and executing its plans and programs to uplift the lives of Nigerians. The party's Presidential nominee, Bola Ahmed Tinubu, has repeatedly made it known that it's his moment to lead. The All Progressives Congress (APC) has long enjoyed a solid foundation of support thanks to President Muhammadu Buhari's fervent followers. Yet, this backing may have waned or shifted recently, potentially hindering the party's odds of victory in the 2023 Presidential elections.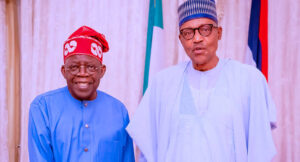 The latest outpouring from the folks of Katsina is an unmistakable testament that President Buhari's charisma has waned in his birthplace, vicinity, and across the land. In the run-up to the 2015 elections, Buhari was desperately seeking the top office and the people threw their weight behind him, beset as they were by the Boko Haram crisis. The insecurity made a great many Northerners believe in Buhari's ability to be a saviour. The poor, the marginalized, the students, their kin, civil society groups, and the security forces, all rallied together to deliver a landslide of votes for the man they had faith in.
Recently, a police officer was nearly struck down in Kastina by everyday Nigerians, simply for performing his duty to clear the streets for Buhari. A concerned citizen could be heard in a widely shared video, urging the officer to flee, and he sprinted as if his life was on the line. The citizens of Kano have come forward, expressing remorse over their vote for Buhari, as they believe he has let them down. "We bought scratch cards to find his campaign," one lamented.
It's fair to say that Buhari's backing has dwindled in Kano, and the same seems to hold true in Katsina. The Kano State Government hinted at this when they sent a letter to the President's office "postponing" a previously arranged visit. Political analyst Sani Garba recently stated, "Buhari has let down Northerners." He warned that if proper attention isn't paid, this could take a toll on Tinubu's vote count in the area.
The man once held dear in hearts has now become a figure of frustration and resentment. Buhari, who was once the object of adoration, now stirs feelings of dislike due to a range of developments that have caused a reappraisal of admiration and a shift in emotional ties.
FURTHER READING 
The once-burgeoning support for Bola Ahmed Tinubu's presidential aspirations may now be at risk, as a wave of public disapproval has swept the nation regarding the All Progressives Congress (APC). This shift in public opinion could pose a formidable challenge for Tinubu, hampering his ability to gather the critical mass of support needed to launch a successful campaign. The future of Tinubu's political aspirations is uncertain, as he must navigate this tumultuous landscape and overcome the obstacles presented by changing public sentiment.
Bernard Joseph writes for Eko Hot Blog. This media platform reserves all rights to this article.
Click here to watch our video of the week:
---
Advertise or Publish a Story on EkoHot Blog:
Kindly contact us at [email protected]. Breaking stories should be sent to the above email and substantiated with pictorial evidence.
Citizen journalists will receive a token as data incentive.
Call or Whatsapp: 0803 561 7233, 0703 414 5611