A Court has rejected Abba Kyari's bid to quash drugs-related charges against him.

Kyari had argued before the court that the charges levelled against him were premature.

He maintained that the NDLEA should have permitted the police to utilize its internal mechanisms before initiating legal action.
EKO HOT BLOG reports that the Federal High Court in Abuja has dismissed an application by a suspended Deputy Commissioner of Police, Abba Kyari, seeking to strike out charges against him.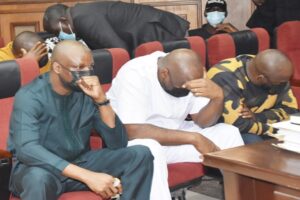 Justice Emeka Nwite Kyari, in his ruling on Wednesday, dismissed the application on the ground that the court has the exclusive right and Jurisdiction to hear drug-related cases as enshrined in the Constitution of the Federal Republic of Nigeria and the National Drug Law Enforcement Agency (NDLEA) Act.
EDITOR'S PICKS  
According to Nwite, Section 251 of the constitution confers the court the powers to hear and determine the charge.
Kyari had told the court that the charges against him were premature, insisting that the NDLEA ought to have allowed police to exhaust its internal machinery before it instituted the action.
He told the court that the Police had already commenced an investigation into allegations against him and issued an interim report.
Kyari maintained that he could only be charged in court upon the conclusion of the internal investigation by the police.
He argued that the PSC has similar powers to investigate and discipline erring police officers in line with the Police Act & Regulations, the same way the National Judicial Council (NJC) disciplines judicial officers.
But the judge stated that the powers of the Police Service Commission do not supersede the powers of the Federal High Court.
Kyari, who is a former head of the Intelligence Response Team of the Nigeria Police Force is facing prosecution by the National Drug Law Enforcement Agency.
He and four members of the IRT – ACP Sunday J. Ubua, ASP Bawa James, Inspector Simon Agirgba and Inspector John Nuhu were charged before a Federal High Court in Abuja with conspiracy to deal in 17.55kg of cocaine.
FURTHER READING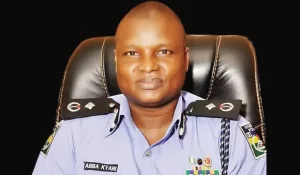 They were also charged with dealing in cocaine without lawful authority; conspiracy to tamper with cocaine and unlawfully tampering with the 21.35kg of cocaine seized from two convicted drug dealers.
Click to watch our video of the week:
---
Advertise or Publish a Story on EkoHot Blog:
Kindly contact us at [email protected]. Breaking stories should be sent to the above email and substantiated with pictorial evidence.
Citizen journalists will receive a token as data incentive.
Call or Whatsapp: 0803 561 7233, 0703 414 5611