Burna Boy takes to Instagram to mourn South African rapper, Kiernan Forbes.

The rapper was shot and killed on February 10 by an unknown gunman.

Prior to his death, Kiernan Forbes also known as AKA found it strange having a gun in his possession.
EKO HOT BLOG reports that Nigerian Afrobeats star, Damini Ogulu, known by his stage name Burna Boy, has expressed his grief over the death of South African rapper, Kiernan Forbes, popularly known as AKA.
The award-winning rapper was shot and killed on February 10 by an unknown gunman.
EDITOR'S PICKS 
In a post on his Instagram stories, Burna Boy shared an unreleased track in which he paid tribute to the late artist.
The track featured Burna Boy's recollection of a conversation he had with AKA, in which the South African rapper had called him "wild" for owning a gun.
Burna Boy went on to express his disbelief at the tragic news of AKA's death and mentioned that it had taken him out of a positive mood.
He recounted his conversations with AKA about owning a gun, revealing that he had advised the rapper to purchase one for his own safety.
"I just heard he died, seen that video at that restaurant. Took me out of a positive mood/ Took me back to that day when you saw my gun and you said I was wild/ Then I told you you should have one too," Burna Boy wrote on his Instagram stories.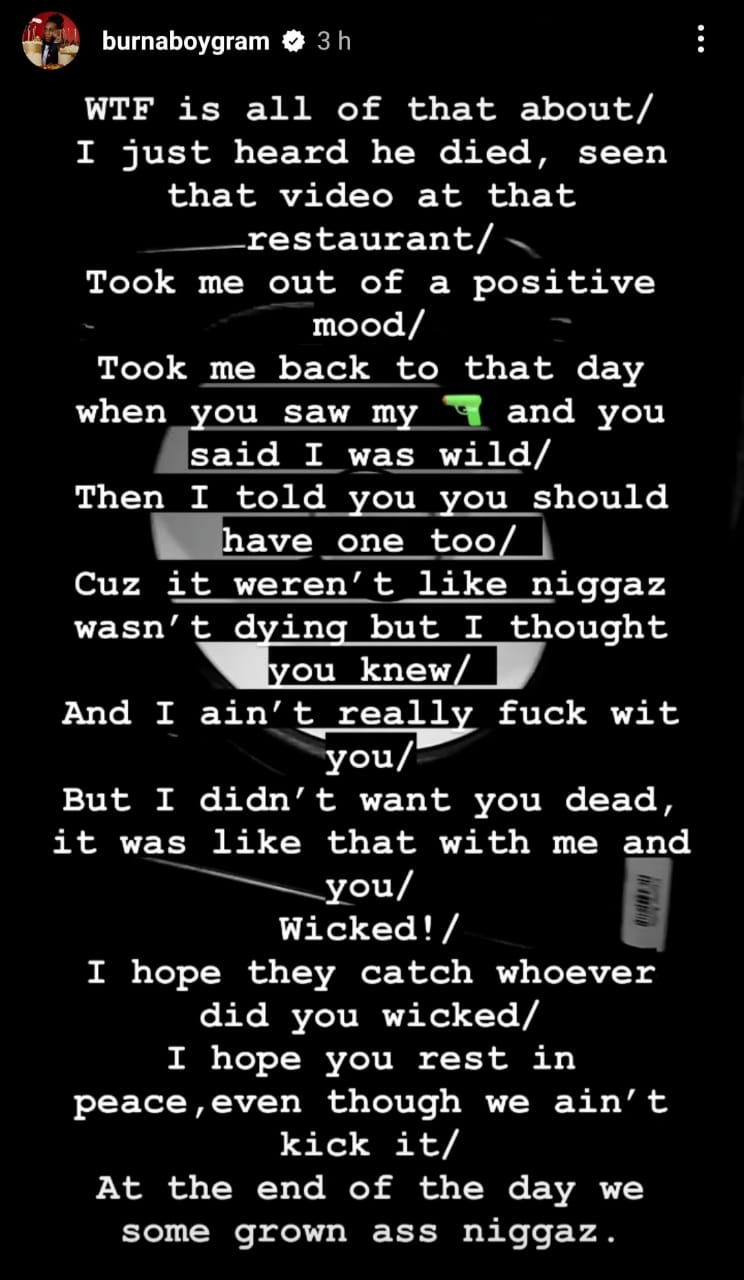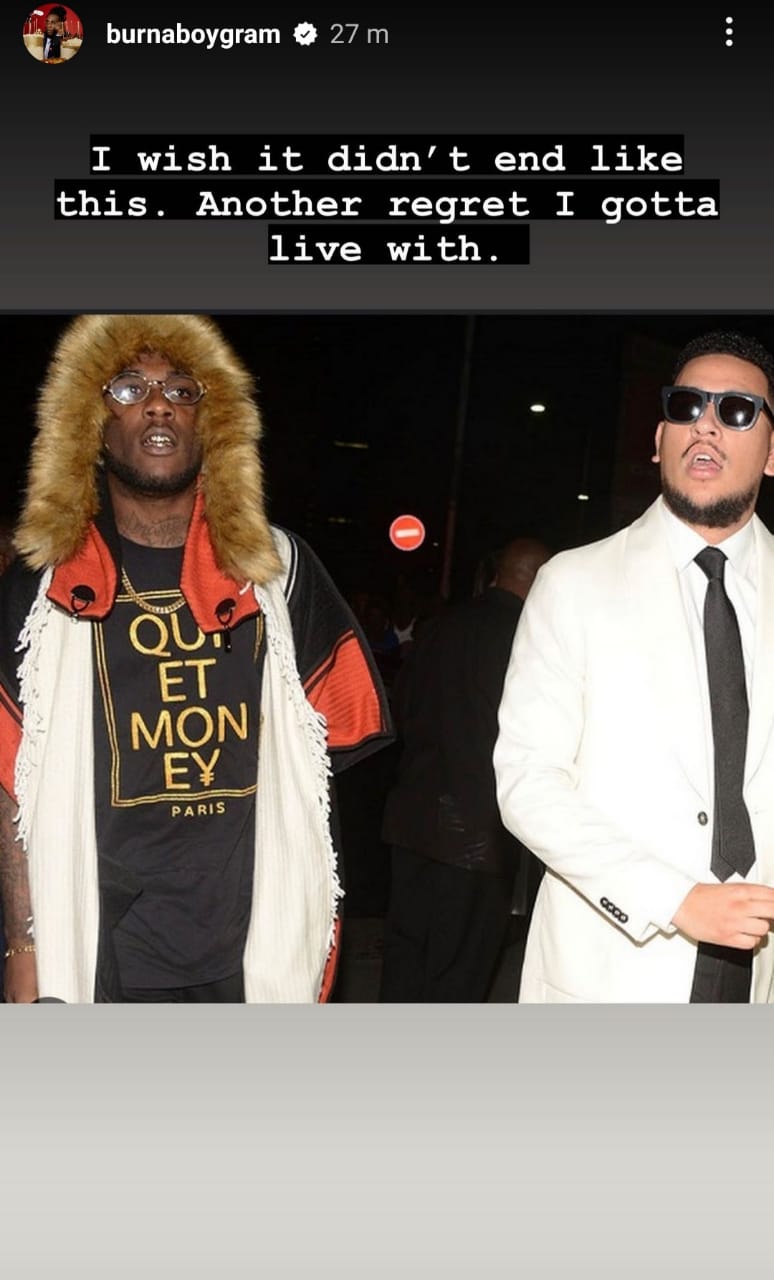 The Nigerian singer also expressed his hope that the perpetrators behind AKA's death would be brought to justice.
"I hope they catch whoever did you wicked/ I hope you rest in peace, even though we ain't kick it/ At the end of the day, we some grown-ass ni**az," he wrote.
AKA was a highly regarded rapper in South Africa, known for his unique style of blending hip hop and kwaito music. He had collaborated with several international artists, including Burna Boy, who featured on his hit single "All Eyes on Me."
The death of AKA has sent shockwaves through the South African music industry, with several artists and fans expressing their condolences on social media.
FURTHER READING:
Investigations into the rapper's death are ongoing, and authorities have urged anyone with information to come forward.
Click here to watch our video of the week:
---
Advertise or Publish a Story on EkoHot Blog:
Kindly contact us at [email protected]. Breaking stories should be sent to the above email and substantiated with pictorial evidence.
Citizen journalists will receive a token as data incentive.
Call or Whatsapp: 0803 561 7233, 0703 414 5611