Ukraine President, Volodymyr Zelensky has dismissed any suggestions regarding negotiations with Russia's president, Vladimir Putin.

According to Zelensky, he considers it a waste of time and useless in response to French President, Emmanuel Macron's suggestion.

Russia should be defeated not crushed, he reasons.
EKO HOT BLOG reports that Ukrainian President Volodymyr Zelensky has dismissed the possibility of negotiations with Russia over the war in Ukraine, calling any such talks "useless" and a waste of time.
Zelensky's comments came in response to French President Emmanuel Macron's recent suggestion that Russia should be "defeated but not crushed" and that the conflict in Ukraine should be resolved through negotiations.
EDITOR'S PICKS:
In an interview with Italian daily Corriere della Sera, Zelensky stated that he has come to the conclusion that Russia's attitude is unlikely to change, and that if Moscow has decided to isolate itself and dream of rebuilding the Soviet empire, there is little that can be done to change their stance.
"It will be a useless dialogue. In fact Macron is wasting his time. I have come to the conclusion that we are not able to change the Russian attitude," Zelenskiy told the Italian daily.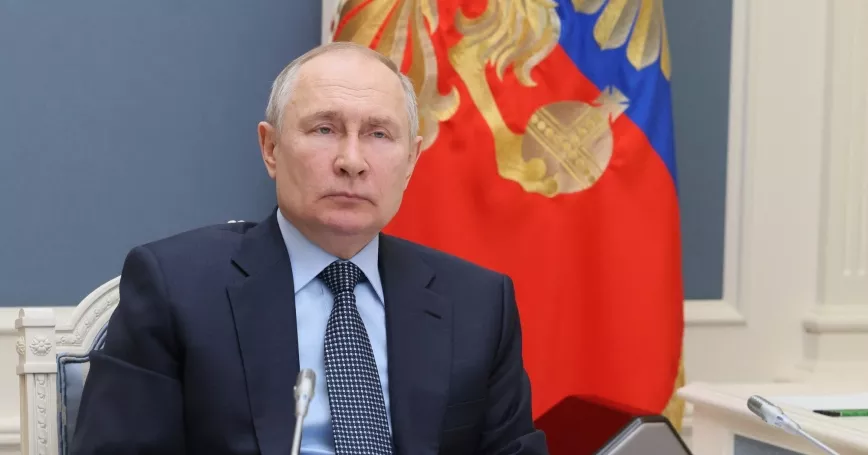 Zelensky also rejected the notion that Western sanctions were responsible for Putin's isolation, stating that it was instead the decision to launch the war that marginalized the Russian President.
"If they have decided to isolate themselves in the dream of rebuilding the old Soviet empire, we cannot do anything about it. It is up to them to choose or not to cooperate with the community of nations on the basis of mutual respect."

"It was instead the decision to launch the war that marginalised Putin," he was quoted as saying.
Macron, who spoke with Zelensky by telephone on Sunday, has urged allies to step up military support for Ukraine.
In an interview with the Journal du Dimanche, Macron also said he did not believe in regime change, and that there was no alternative to bringing Putin back to the negotiating table.
However, Zelensky made no mention of Macron's latest comments in describing their conversation. The two leaders discussed strategies, including joint decisions ahead of the first anniversary of Russia's invasion.
FURTHER READING:
Macron has drawn criticism from some NATO allies for delivering mixed messages regarding his policy on the war between Ukraine and Russia.
Click here to watch our video of the week:
---
Advertise or Publish a Story on EkoHot Blog:
Kindly contact us at [email protected]. Breaking stories should be sent to the above email and substantiated with pictorial evidence.
Citizen journalists will receive a token as data incentive.
Call or Whatsapp: 0803 561 7233, 0703 414 5611