By Babatunde Kaka
Lagos State Accountant-General, Dr Abiodun Muritala has charged Accountants in the public sectors of the nation to expedite the socio-economic development of Nigerians through professionalism

…Says Accountants Must Be Empowered to Prepare Budgets, Only Attitudinal Change Can Defeat Corruption Across Sectors
EDITOR'S PICK:
EKO HOT BLOG reports that the Lagos State Accountant-General and Permanent Secretary of State Treasury Office, Dr Abiodun Muritala, has charged Accountants in the public sectors of the nation to expedite the socio-economic development of Nigerians through professionalism.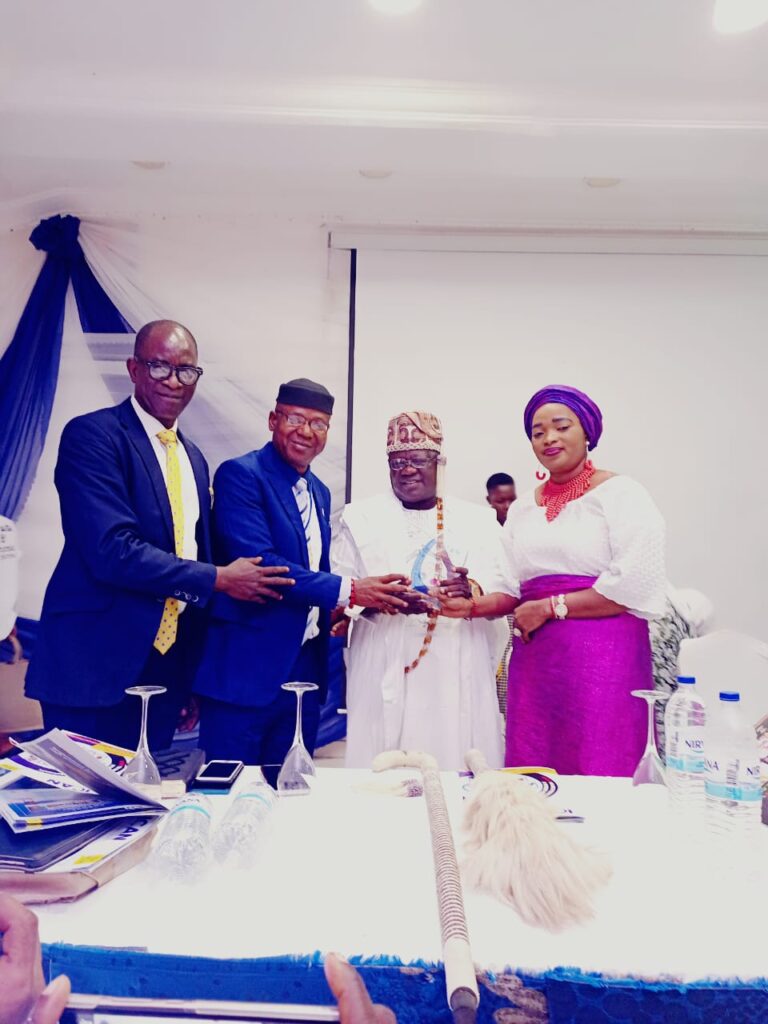 Dr Muritala said that attitudinal change in accounting professionals is the antidote to defeating corruption in public office.
Dr Muritala who was ably represented by Dr Ade Adekoya made the call in Epe at the 1st Anniversary lecture organized by the Epe District Society of Institute of Chartered Accountants, ICAN, tagged "The Role of Public Sector Accountants in Economic Development."
He said accountants are responsible for the unprofessional practices which fuel corruption and thereby result to the stunted socio-economic growth of the people.
"In Nigeria today, one of the problems killing us is corruption and somebody said, you can't talk of corruption without talking of an accountant. Whether you say it is the politician who helped them to do it, who signed the cheques? Who prepared the vouchers? So, when we say roles of accountants in the public sector, we must do and claim to reduce corruption and mismanagement of public or government funds or resources," he said.
He averred further that corruption in the system can be reduced to the barest minimum if accountants in the public sector rise to the challenge to make sure that they close all loopholes that are available for corruption.
"That is why I said there can never be fraud, there can never be corruption without the collaboration of an accountant, anywhere fraud happens and corruption is mentioned, there is an element of accountant there. And therefore, as an accountant, our duty is to raise an alarm and to kick against when there is going to be fraudulent activity," he opined.
This online media platform reports that the well-delivered lecture which elicited a standing ovation from the participants ranging from young secondary school students to accomplished professionals in the accounting profession featured a highly interactive question-and-answer session.
Also, curious contributors flooded the guest lecturer with reflections on the role ICAN as a professional body has played in a nation grappling with systemic and endemic corrupt practices.
While Dr Muritala noted in his discussions that the public sector accounting is a system that gathers, records, classifies, and summarizes reports of financial operation within a particular period, he stressed that the overall goal of financial accounting and reporting in the public sector is to provide financial information which is used by the various users of financial accounting reports to make informed decisions, thereby demonstrating accountability.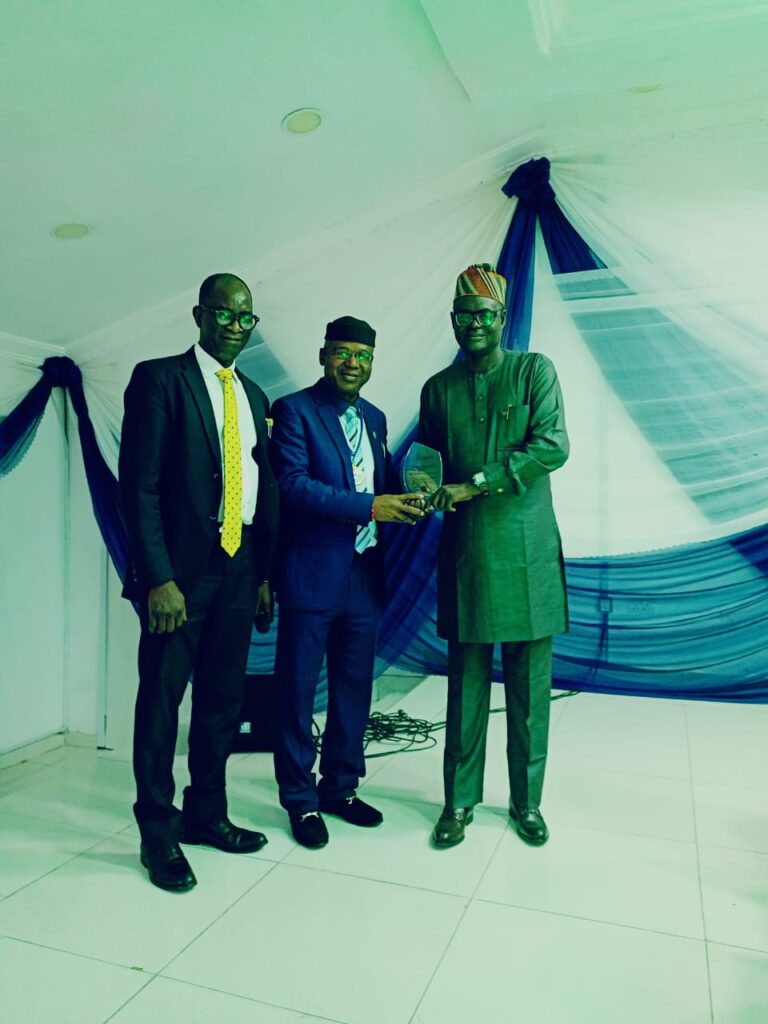 Speaking further, he explained that the roles of Accountants in ensuring economic development must be in tandem with the improvement of people's lives and the standard of living.
He said further that when there is transparency in the management of government funds, a lot of public goods will be provided which will foster peace and security and investors' confidence, thereby creating a sound investment environment which will in turn promote financial stability, reduce corruption, strengthen international competitiveness and ensure there is value for money.
"Accountants are not given due recognition when it comes to decision making on expending money. Accounting assists in National income and budget preparation, for a nation or a state, to prepare an annual budget, the accountants assist in doing that and today, a lot of LG, State and FG prepare budgets and we always ask questions, what have the trillions been able to add to the growth and development of the nation? Some budgets are not well prepared and it is to achieve the standard of living of the citizens.
Dr Muritala noted that it was high time the country desist from practising incremental budget preparation which creates room for fraudulent acts and corruption, stressing that budgetary provisions should be based on the needs and yearnings of the people.
"The complaints and issues are as a result of deficiencies in planning and budgets and that is why accountants should be rescued now. Our budgets are not prepared in line with the need and expectations of the people because those saddled with the responsibilities of preparing the budget do not have accounting skills in most cases"
"Accountants need to rise and be a part of the budget preparations. In so many States and at the Federal level, they created the Ministry of Budget and Economic Planning. Most of the personnel are Economists and they prepare budgets that are not achievable while accountants only supply them with data. It is high time it is resolved to ensure that accountants come in and be part of budget preparation, not suppliers of data," he said.
Based on the notion that Accountants not only contribute directly to the economic development of the country but also sustain the national economic planning by providing data and the specific instrument, he opined that it is essential for accountants in the public sector to be upright, diligent and trustworthy in service delivery.
"We should also ensure timely and accurate information for informed decisions. We should demonstrate the proprieties of transaction and their conformity with laws established rules and regulations"
FURTHER READING:
"We should also provide useful information for the efficient control and the effective management of government operations. We should facilitate audit exercises to be carried out, we should also plan for future operations in terms of cost-effectiveness, and we should also appraise those in authority in an efficient and effective manner. As an accountant in the public sector, we should be a watchdog for government funds so that the citizens can have interest in the government," he said.
The Epe District and Society of ICAN presented awards to iconic individuals who have contributed immensely to its growth in the past year which include HRM Oba Olufolarin Ogunsanwo, the Alara of Ilara Epe; HRM Oba Nelson Ogunlari, the Olowu of Owu-Ikosi, Ikosi-Ejinrin LCDA; HRM Oba Adenola Adegbesan, the Onitasin of Itasin-Imobi, Ogun State; and Dr Muritala Abiodun while the corporate bodies include Planet Projects, SMT, LARALEK Ultimate Limited and Lagos Internal Revenue Service (LIRS).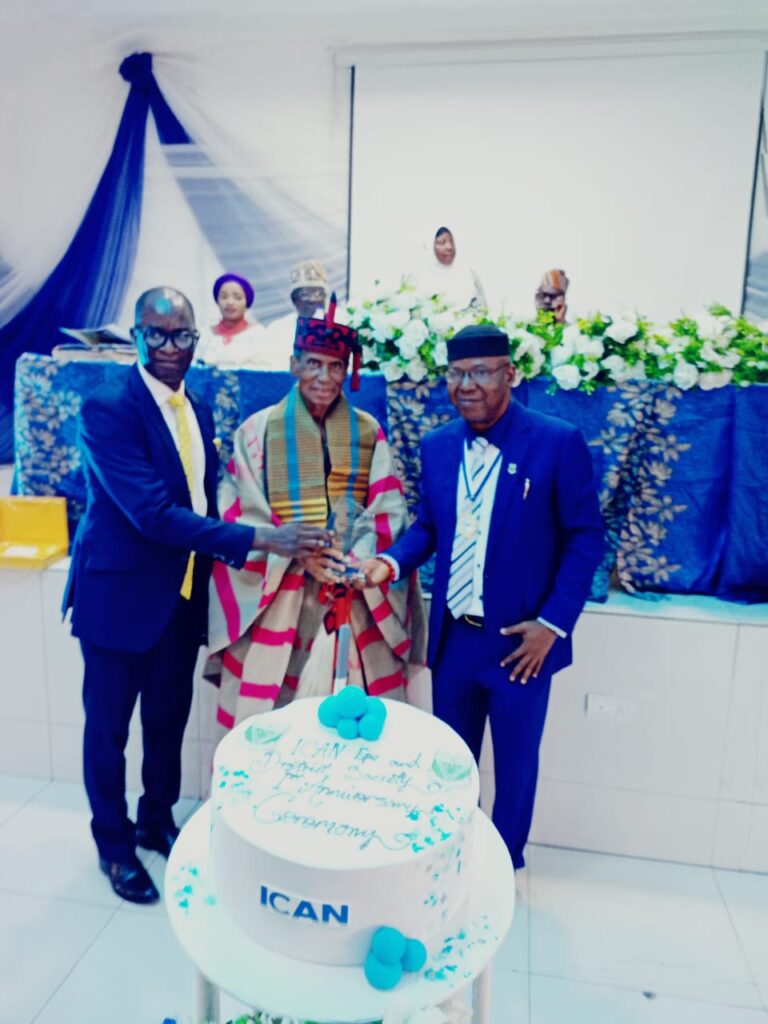 Click to watch our video of the week:
---
Advertise or Publish a Story on EkoHot Blog:
Kindly contact us at [email protected]. Breaking stories should be sent to the above email and substantiated with pictorial evidence.
Citizen journalists will receive a token as data incentive.
Call or Whatsapp: 0803 561 7233, 0703 414 5611