Three persons injured and one killed in unprovoked gun violence at Cielo Vista Mall in El Paso Texas.

The shooting occurred at 5 p.m. based on statement by the State's police.

The Cielo Vista Mall shooting is another of the sporadic gun violence that has consistently ravaged the United States in recent times.
EKO HOT BLOG reports that tragedy struck on Wednesday, February 15, at the Cielo Vista Mall in East El Paso, Texas, when a gunman opened fire in the mall's food court.
At least one person was killed and three others were injured in the shooting, which began around 5 p.m., according to police.
EDITOR'S PICKS:
The four victims, all men, were shot by the gunman, with one fatally wounded. Two of the victims were rushed to the hospital in critical condition, while the condition of the third victim was not immediately known.
The shooting sparked chaos and panic inside the mall, with people fleeing in fear for their lives.
Police quickly arrived on the scene and were able to apprehend two suspects, both men. A weapon was also found at the scene, though it's not yet clear who fired the shots or what the motive behind the shooting was.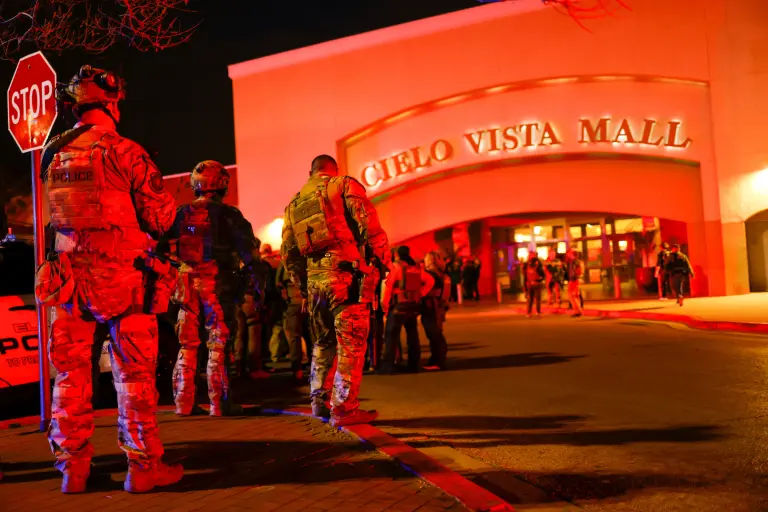 Former White House official Olivia Troye, whose aunt was reportedly inside the mall at the time of the shooting, took to Twitter to express her frustration at the ongoing gun violence in the country.
"What is it going to take to enact change?!?" she tweeted.
The Cielo Vista Mall is located in the same shopping center as the El Paso Walmart where Patrick Crusius carried out a racially motivated attack in 2019, killing 23 people. Crusius recently pleaded guilty to the crime.
FURTHER READING:
The shooting at the mall is the latest in a spate of gun-related incidents in the United States, which has been grappling with the issue of gun control for years. Politicians and activists have been calling for stricter gun laws to prevent further tragedies like this from occurring.
Click here to watch our video of the week:
---
Advertise or Publish a Story on EkoHot Blog:
Kindly contact us at [email protected]. Breaking stories should be sent to the above email and substantiated with pictorial evidence.
Citizen journalists will receive a token as data incentive.
Call or Whatsapp: 0803 561 7233, 0703 414 5611