By Babatunde Kaka
NANTAP President, Israel Eboh Emphasise Role Of Theatre In National Development

What we have continued to do is to let people recognise the fact that Theatre is not just for entertainment, it has commercial, political and social value in our development as a nation
EDITOR'S PICK: 
EKO HOT BLOG reports that the President of the National Association of Nigerian Theatre Arts Practitioners (NANTAP), Mr Israel Eboh Fta, has described the Theatre profession (and practice of Theatre induction in tertiary institutions) as a significant and globally recognised profession and event respectively in shaping the sociopolitical and economic development of the nation.
He stated this on Tuesday 29th March in an interview with EKO HOT BLOG on the sideline of the 2022 Induction Ceremony organised by the Department of Cultural and Creative Arts, CCA, Michael Otedola College of Primary Education, Epe, now Lagos State University of Education.
"What we're doing today is significant in the sense that it is happening when we're introducing these young set of Nigerians who aspire to practise within this field of theatre in this period of World Theatre Day because they would then understand that what they're doing is globally recognised and celebrated.
"I believe that most of the time, one of the things lacking among the younger generation of trained artists is the fear that, will they be recognised when they leave? Can they use it to put bread on the table without going to work in the bank?"
"Inducting them in this period will make them realise that globally, they're recognised, that a whole day is devoted to celebrating them and I believe that would further encourage them," he said.
According to Mr Eboh, World Theatre Day is a day set aside by UNESCO, an arm of the United Nations to celebrate the Theatre and its practitioners.
He noted that in the past 60 years, the theatre has been recognised as a profession contributing significantly to the development of the world which informed the need to set a day aside where both Theatres as a practice and the practitioners and those who operate between the Theatre space are celebrated.
"This is to call attention to what they're doing and also to its role in the development whether at the local level, regional level and the global space"
"It has evolved over the years and that is why there's always a global theme where each country is encouraged to localise its theme in relation to issues that are of importance to its immediate community," he said.
He explained further that the origin of the celebration dates back to the past 31 years when Nigeria began celebrating World Theatre when NANTAP joined the International Theatre Institute, the arm saddled with the observance of World Theatre Day.
"It has become the major arm of the cultural calendar of Nigeria at the Federal, State and Local Government level and even today at Tertiary institutions"
"What we have continued to do is to let people recognise the fact that Theatre is not just for entertainment, it has commercial, political and social value in our development as a nation"
"Theatre has become the new oil globally, the new economic hub.
"Content production today is big business, it's only the creative space that can turn you from being poor to a millionaire within 24 hours and there's no crime about it," he said.
Mr Eboh continued that the Theatre profession is the only industry that has created the largest number of young millionaires globally ranging from music, theatre, film and others and with its irresistible social value being recognised.
On his part, celebrated Nollywood actor and Thespian, Taiwo Ibikunle fta, while addressing the inductees after receiving his award, urged the newly inducted students to place a premium on the search for knowledge and skills above money.
"In whatever aspect you embark upon in theatre, don't chase money. What you should go after is knowledge, the skills, because if you don't have these skills and you're running after money, you won't get that money and you won't have the skills.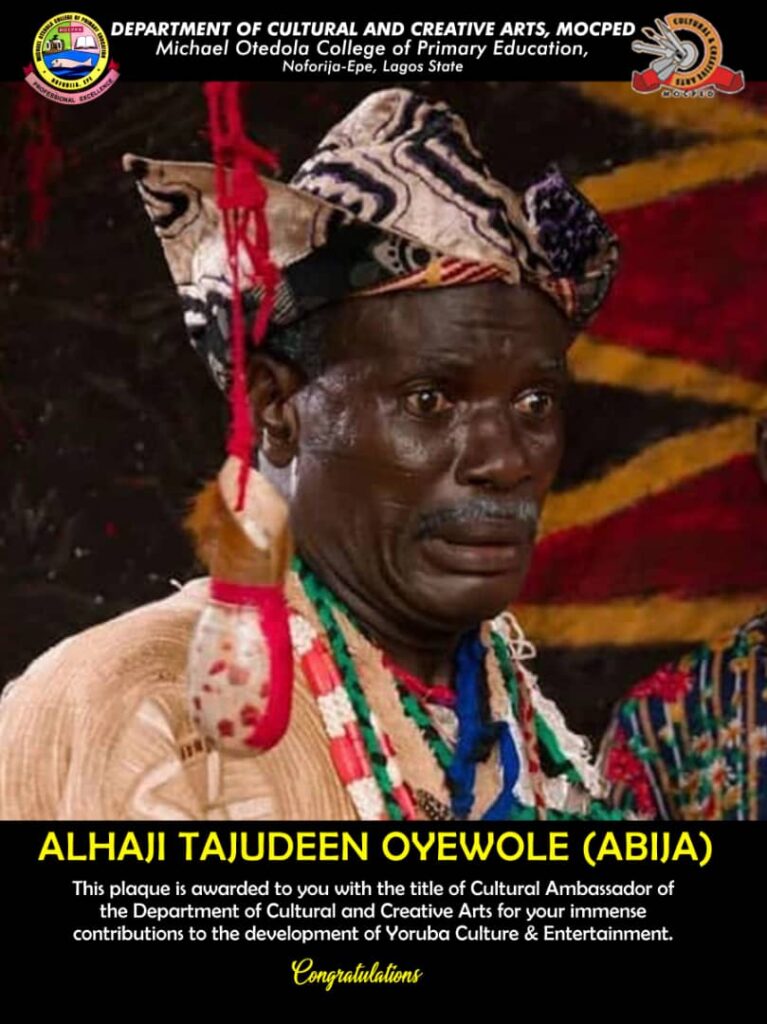 But if you have the skills, money will automatically come for you," he said.
He stated that despite his years of experience in the industry, he's still not got money but is "very comfortable" and therefore appealed to the inductees for their understanding.
Mr Taiwo noted that youths generally must be humble enough to surrender themselves for adequate learning at no cost, noting that a lot of impatient youths flood the Theatre profession but fizzle out due to the get-rich-quick syndrome.
It was gathered that the induction ceremony which witnessed an array of thrilling, energetic dance, sonorous music and breath-taking drumming, under the tutelage of the lecturer-in-charge, Mr Jamal Apena, assisted by Mr Bayo Adebiyi also featured award presentations and conferment on distinguished personalities in the Nigerian Theatre world.
FURTHER READING: 
The awardees include the 2022 induction Chief Priest, Mr Taiwo Ibikunle (Cultural Ambassador); Mr Joshua Eferewo, aka Spark the Great (Cultural Ambassador); Alhaji Tajudeen Oyewole, aka Abija (Cultural Ambassador);
Israel Omofezi Eboh Fta, NANTAP National President (Grand Cultural Ambassador); Omoba Dehinbo Adeola Surajudeen, TAMPAN's Ijebu-ode Chairman Ogun State, (Cultural Ambassador; and Mr Laolu Gbenjo (Cultural Ambassador).
The Academic head and Acting Deputy Vice-Chancellor of the newly transmuted College to the University of Education, Associate Professor Nosiru Olajide Onibon; the Dean, School of Arts & Social Sciences, Mr E.O Thompson; the HOD, Cultural and Creative Arts Department, CCA, Mr A.B Suluka; and other academic and non-academic staff of the institution graced the culturally-rich event.
See photos from event: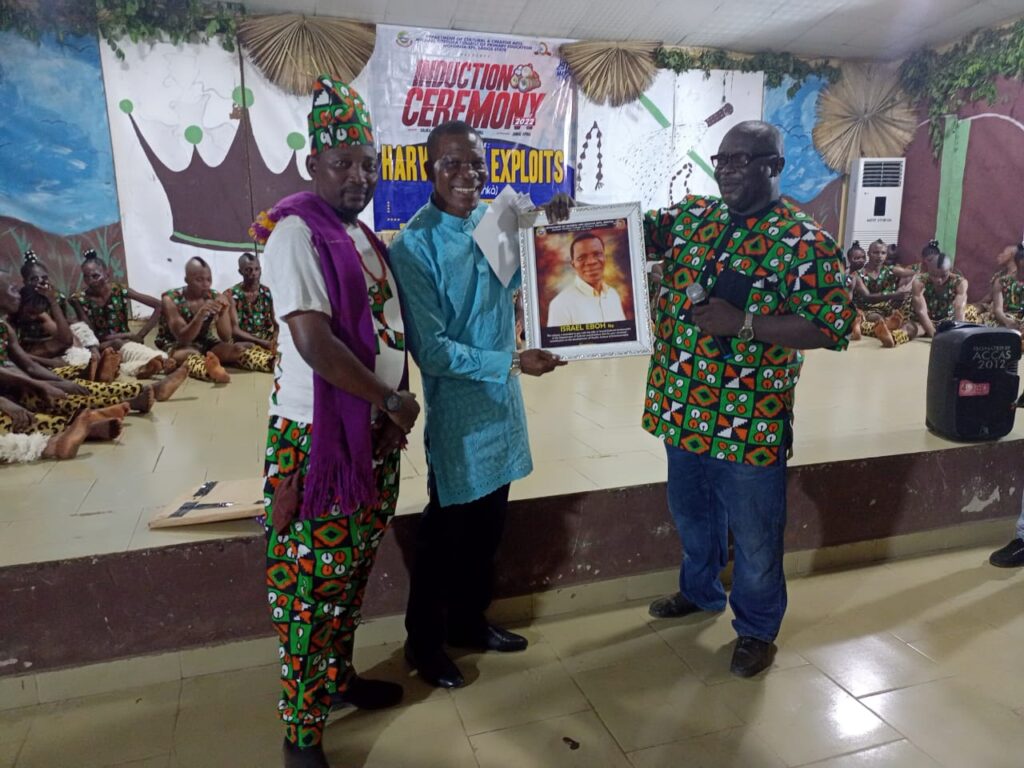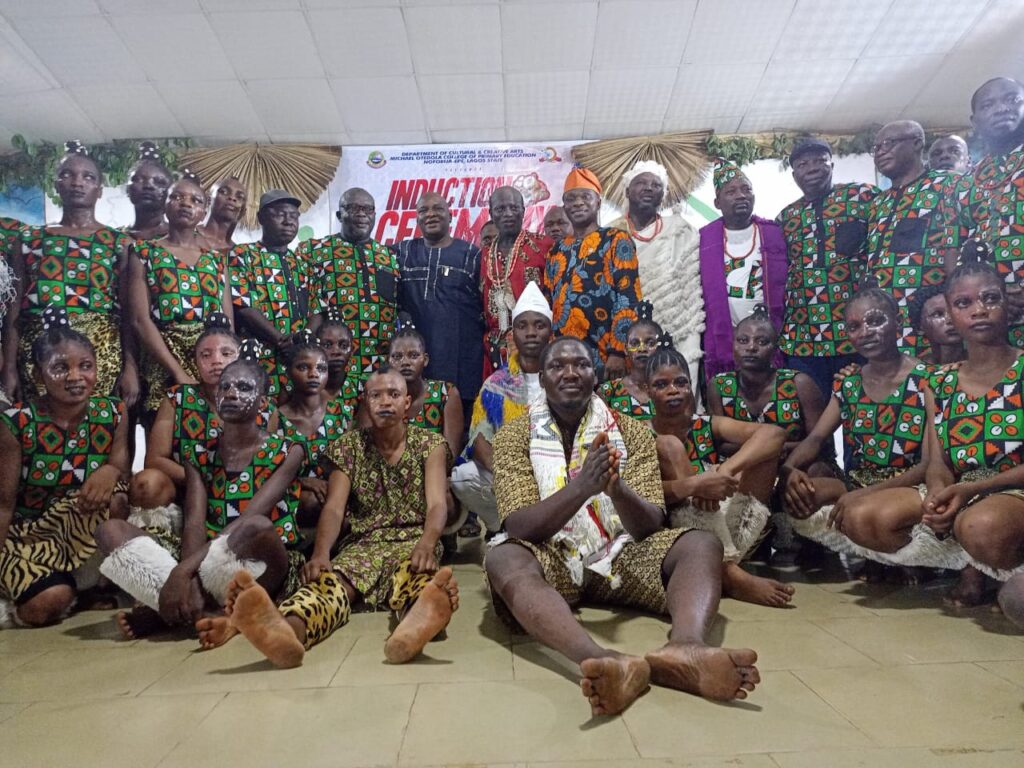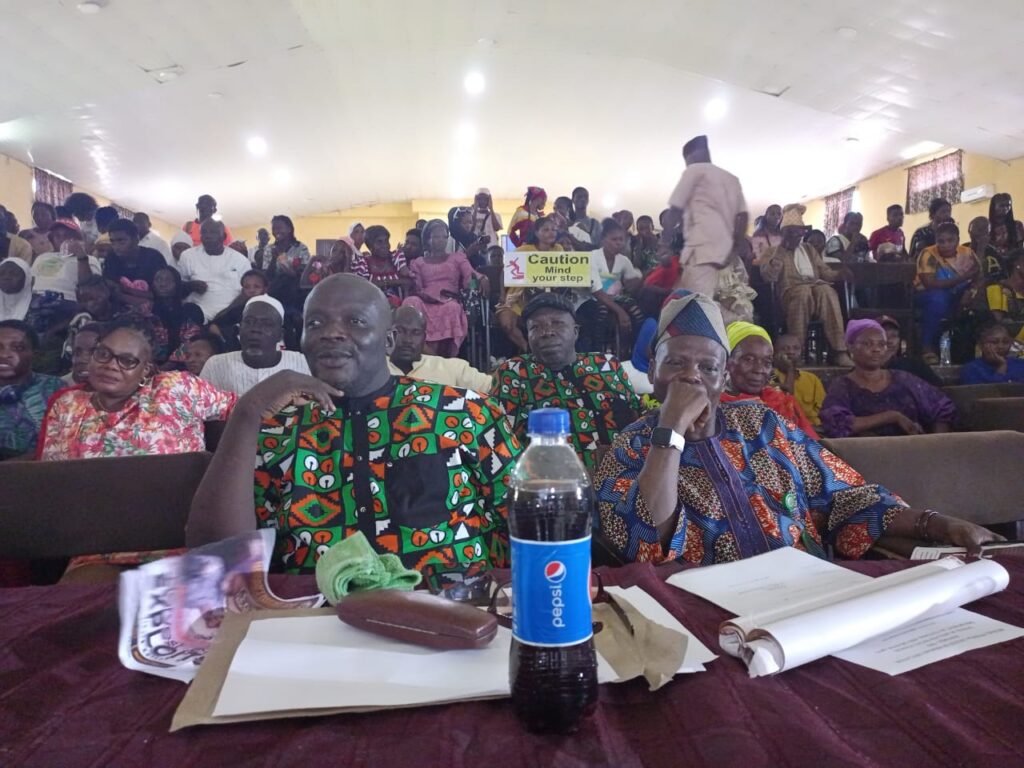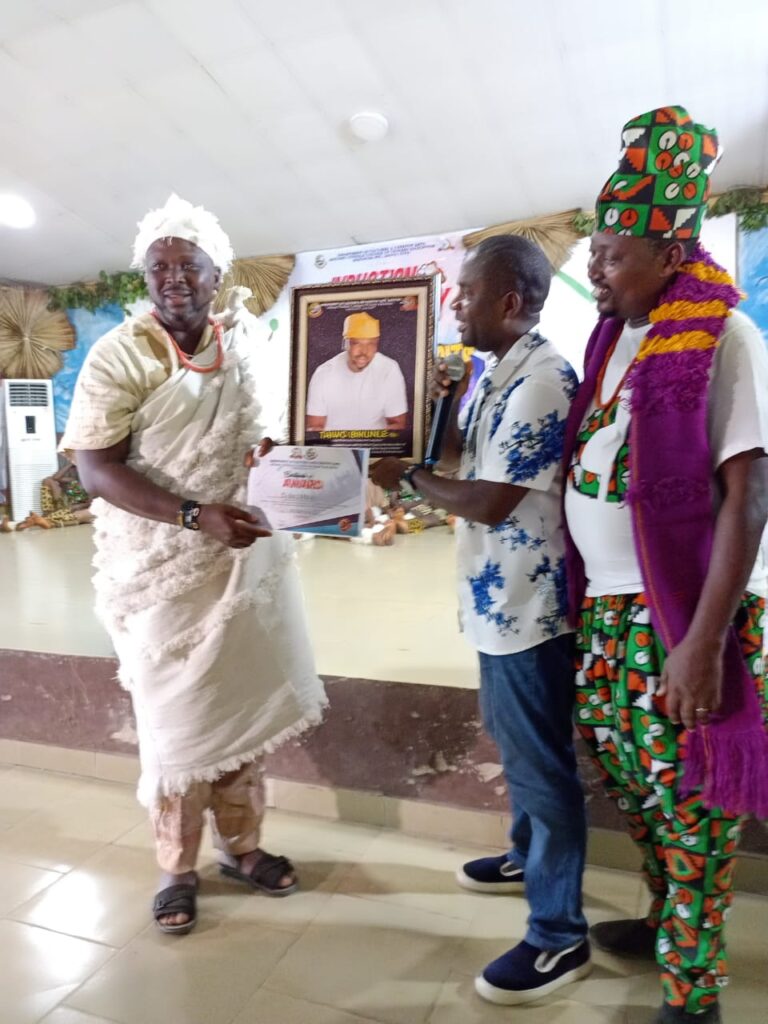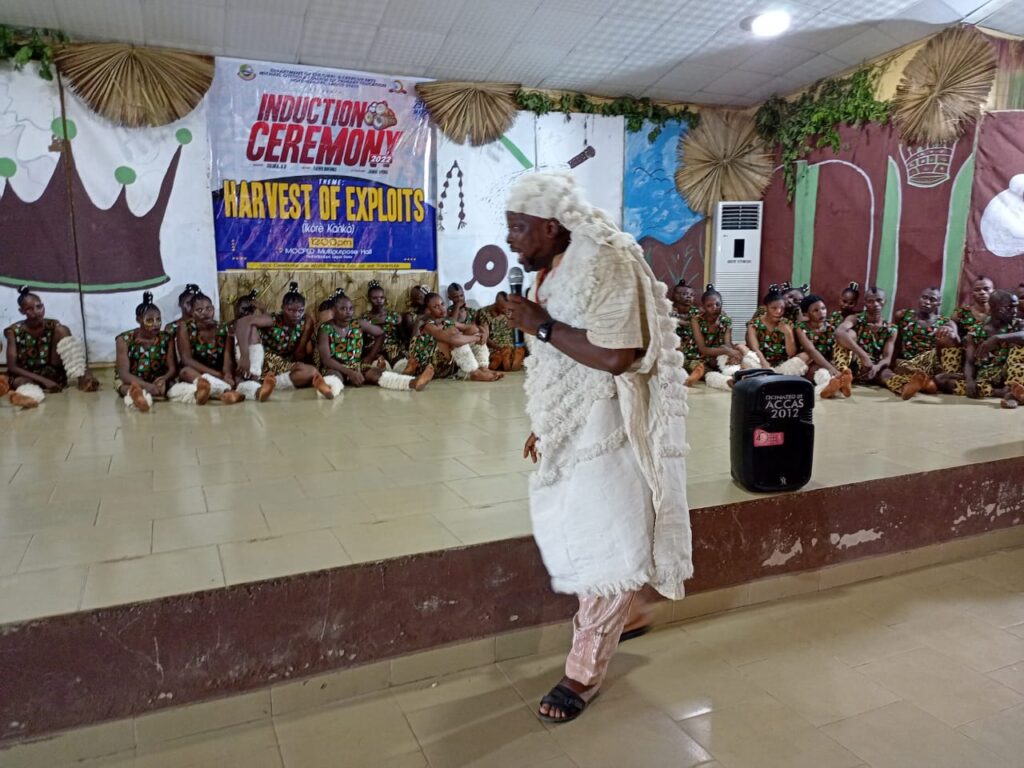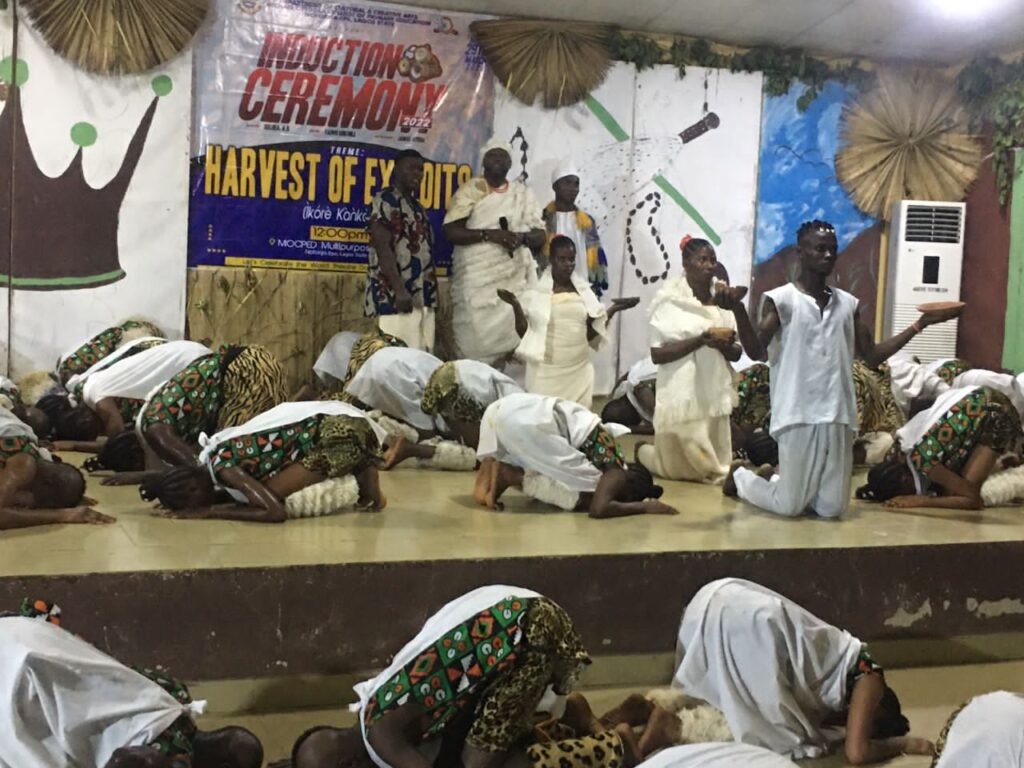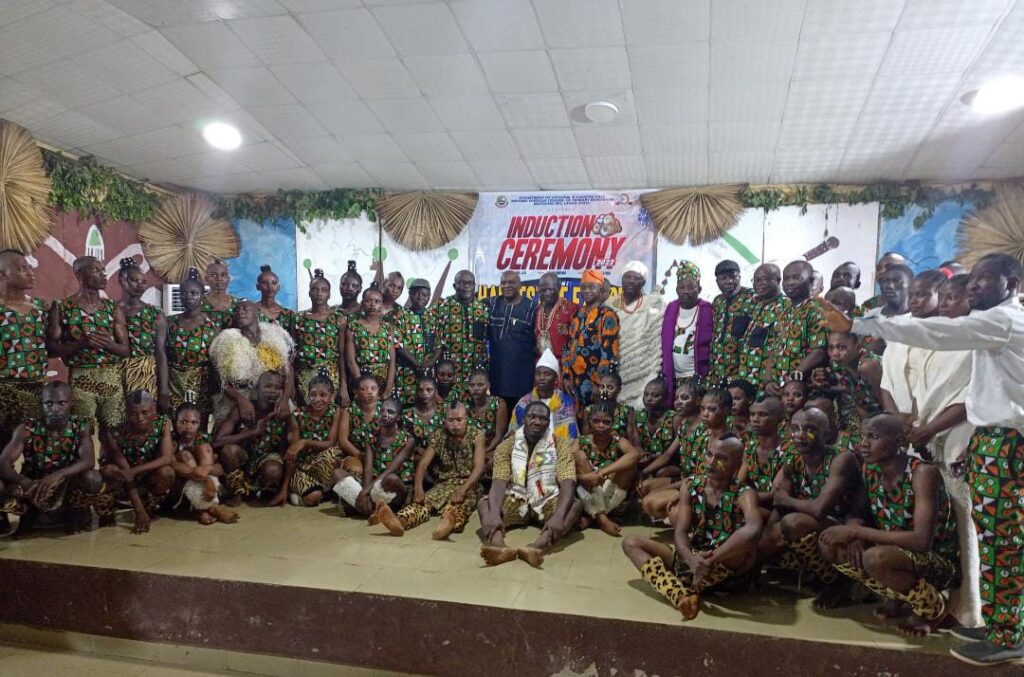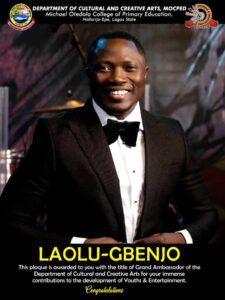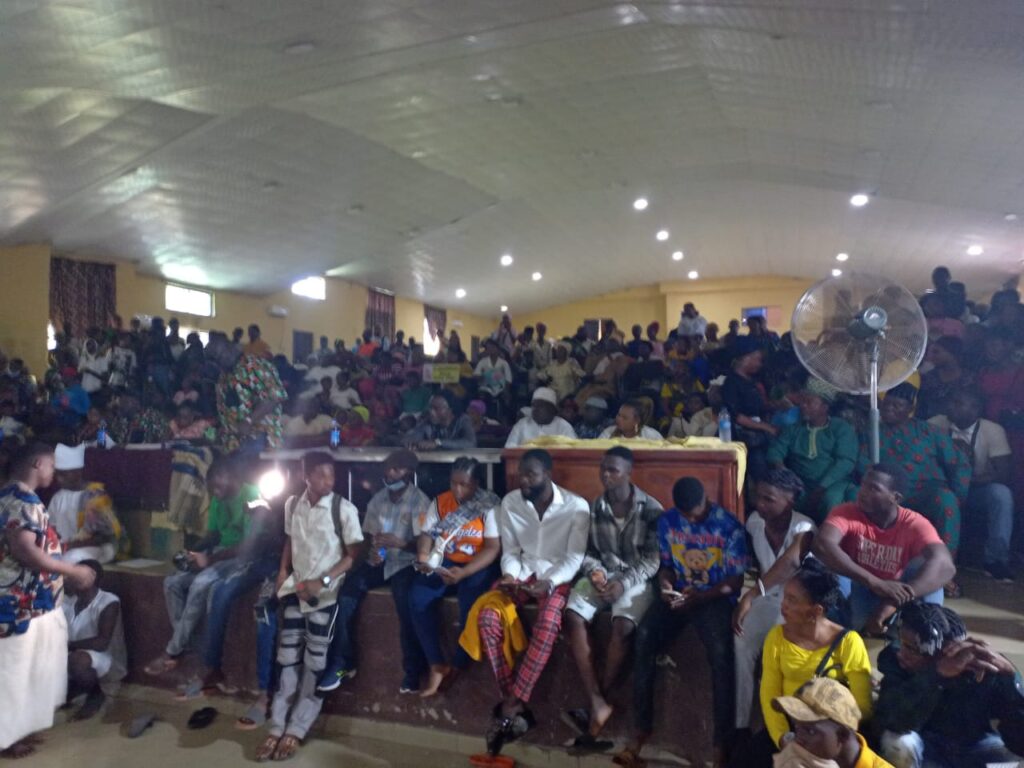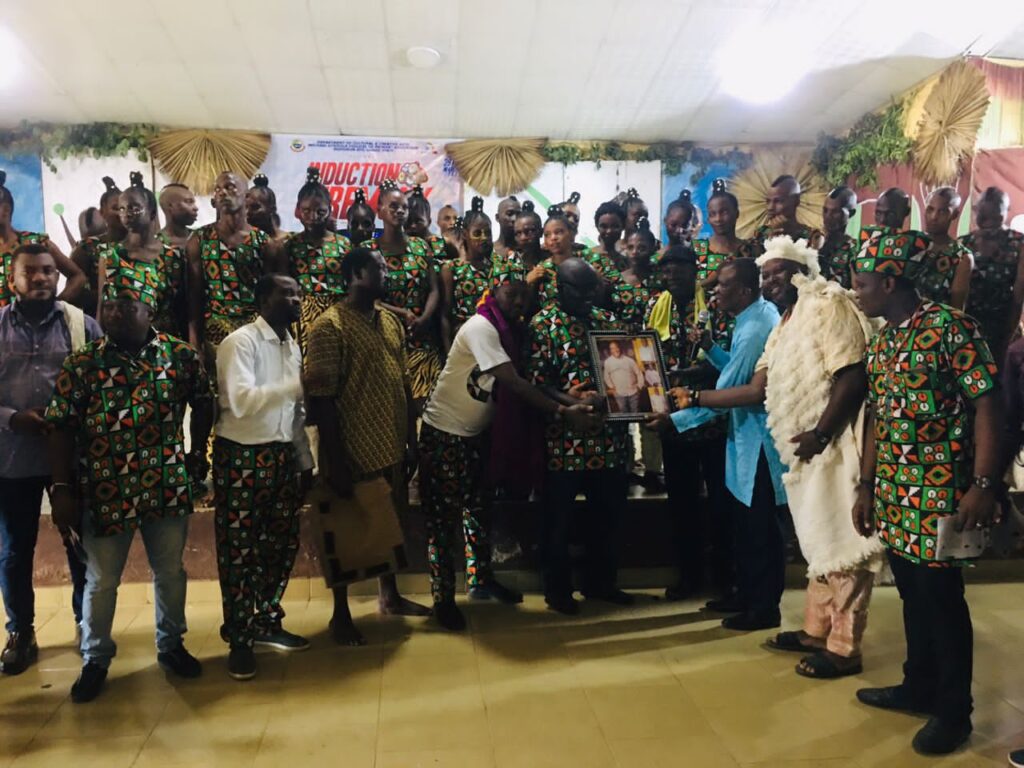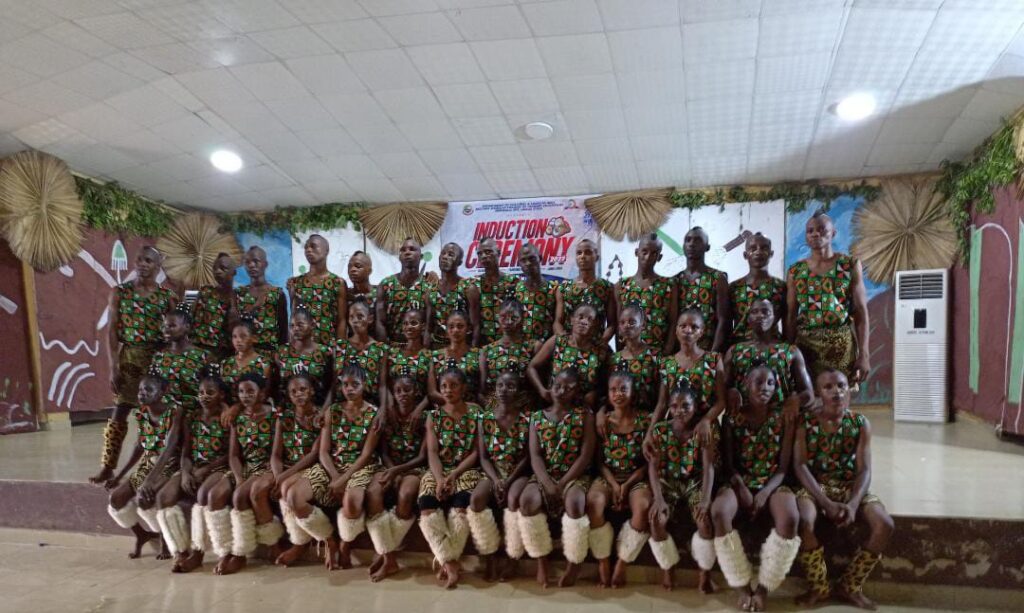 Click to watch our video of the week:
---
Advertise or Publish a Story on EkoHot Blog:
Kindly contact us at [email protected]. Breaking stories should be sent to the above email and substantiated with pictorial evidence.
Citizen journalists will receive a token as data incentive.
Call or Whatsapp: 0803 561 7233, 0703 414 5611